Pine Cone Fireflies: A Great Outdoor Craft for Kids
|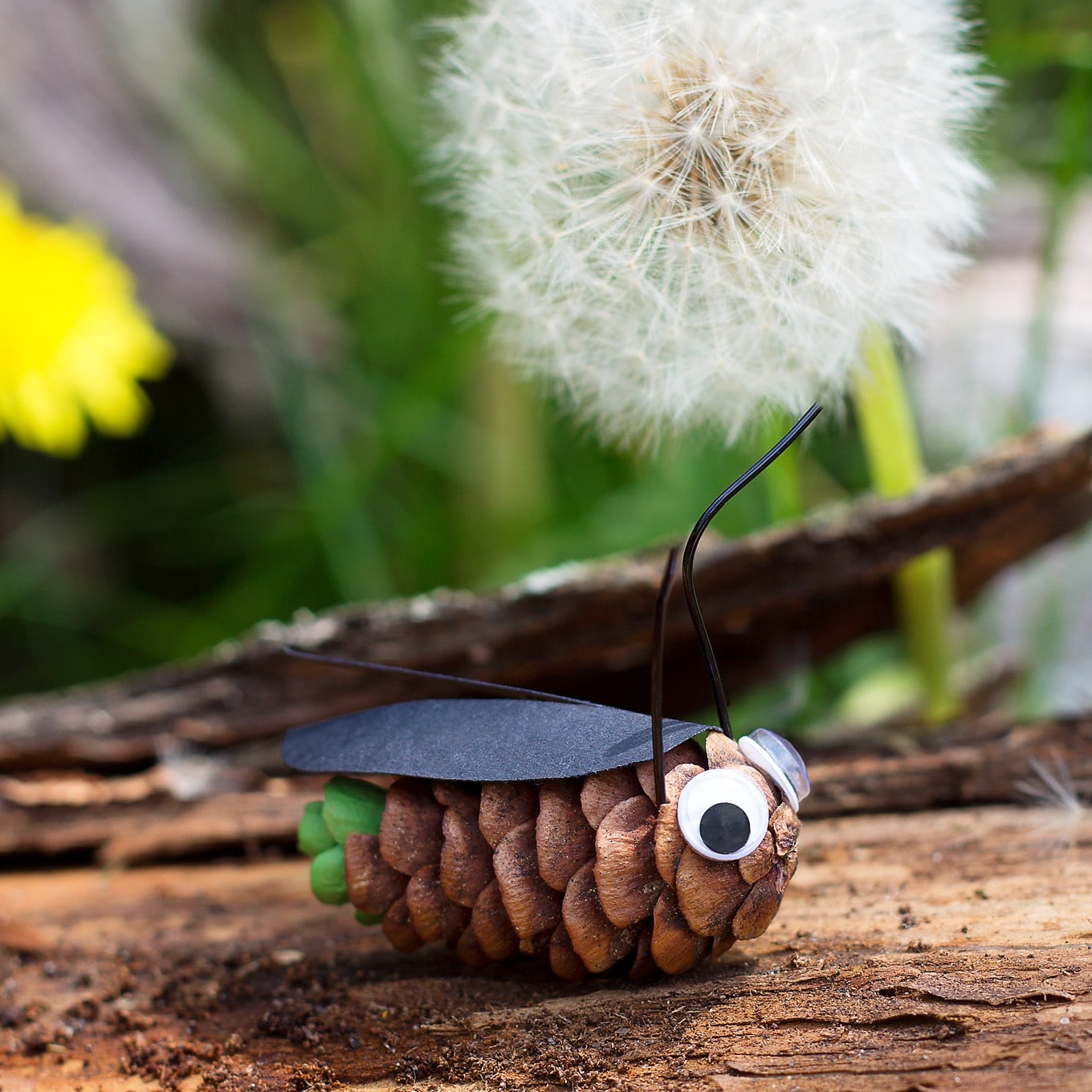 This post contains affiliate links. Opinions are my own.
Three years ago, my family was living at a residential summer camp in rural Michigan. My boys, ages 2 and 4 at the time, spent their days outside playing in the woods with sticks, mud, and trucks. We took our learning to the forest, enjoyed daily nature walks, and studied the natural world.
One evening while my husband was doing camp rounds, I was relaxing outside enjoying the echo of campers settling in for the night from across the lake. Distraction free and enjoying the sunset I mused, "It's the simple things that make childhood magical. Like making mud pies, catching fireflies, and spending quality time with people you love."
I couldn't shake the idea that I needed to share that message with others, and Fireflies and Mud Pies was born!
My blog and children have grown together, changing subtlety, yet strong in their roots. We still collect and create from nature and always make time for daily outdoor play—even if it's just a run around the city park.
Yesterday, my youngest son collected sweet, tiny pine cones and I knew immediately they would become an insect of some sort. Why not a firefly? It is the season for them!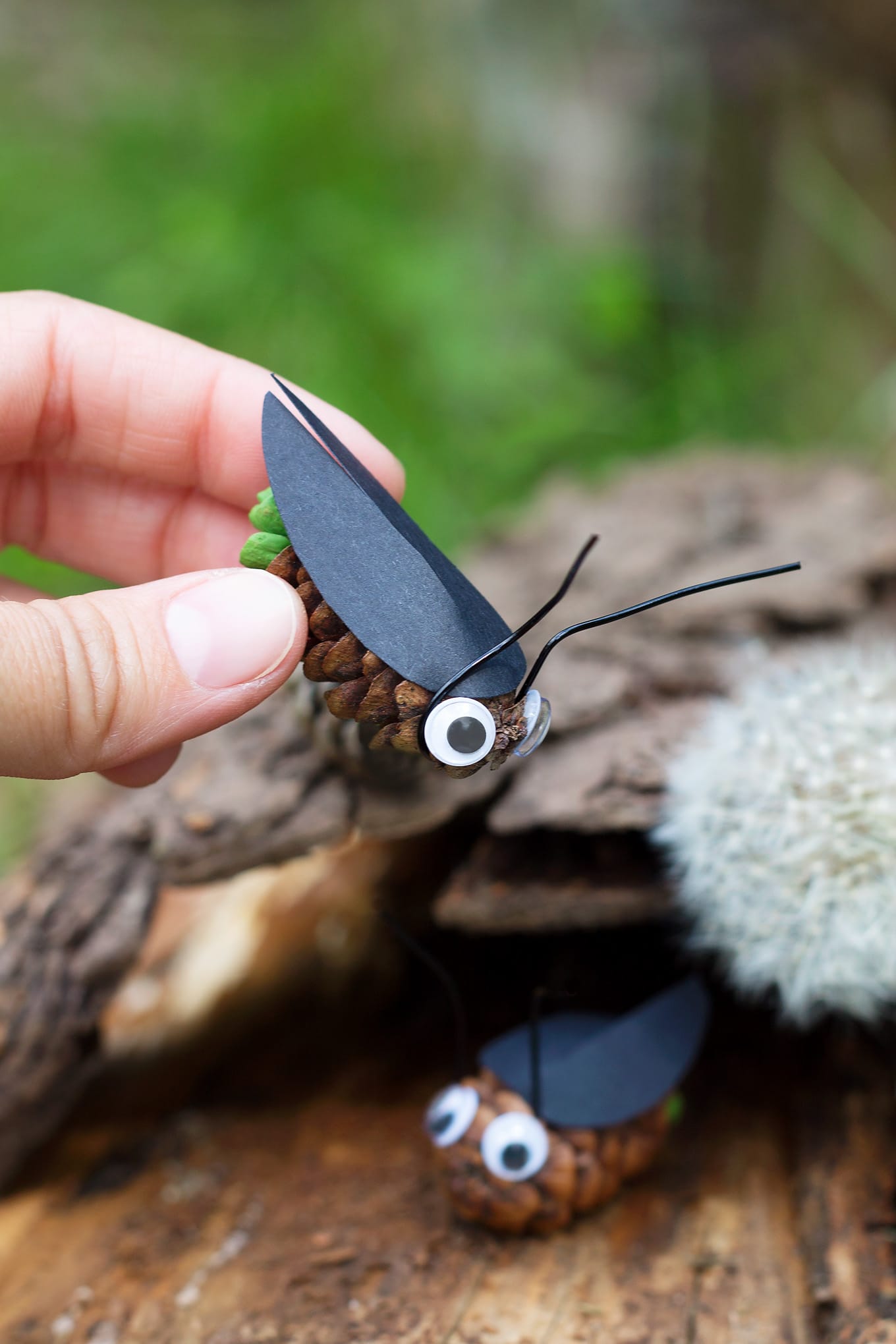 To Make This Craft You Will Need
Directions
Paint the narrow end of the pine cone with green paint. Some children may enjoy dipping their pinecones into the paint instead!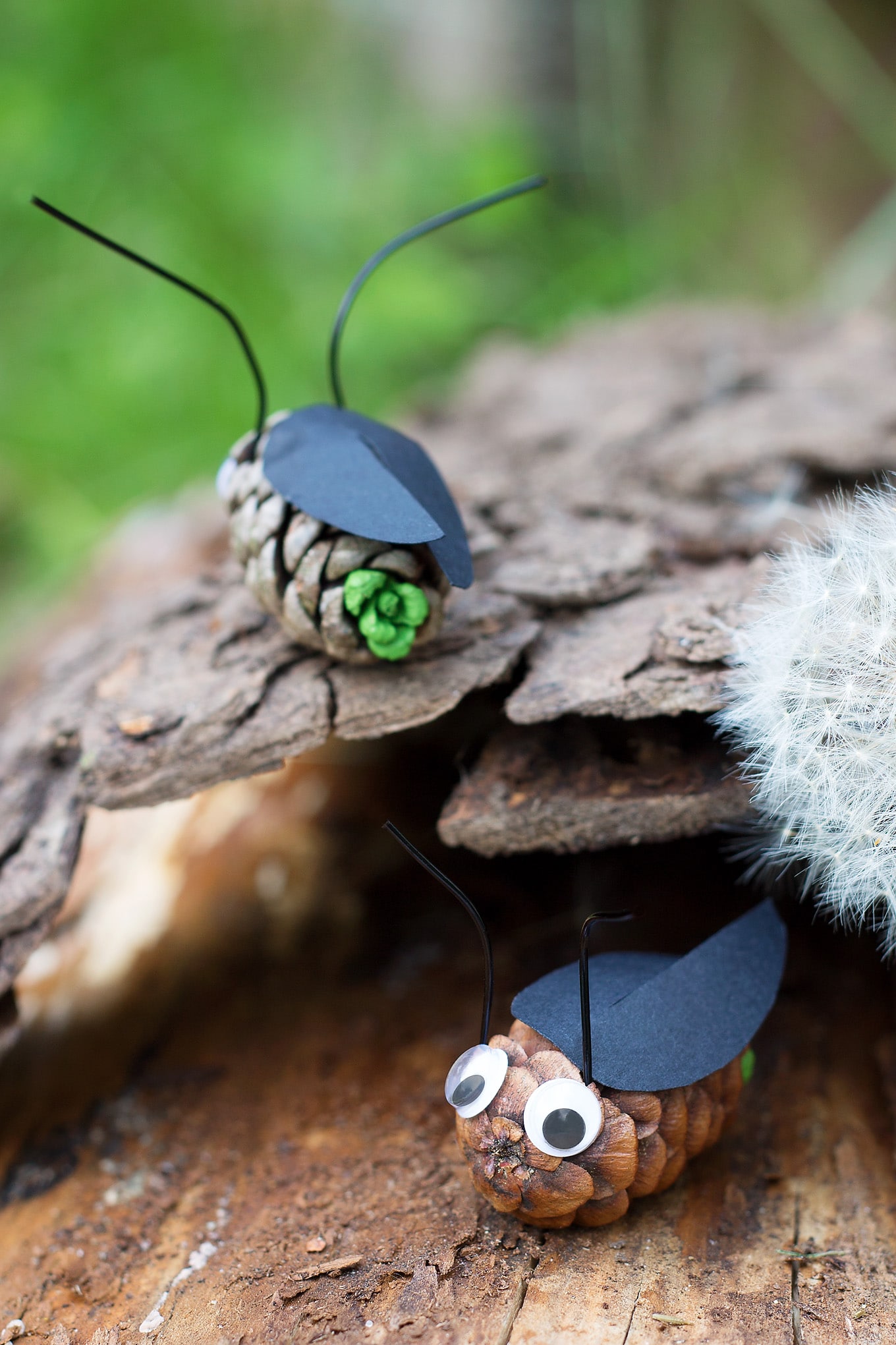 While the paint is drying, cut wings out of the black paper. Snip down the center of your shape, but not completely through it. When the paint is dry, glue the wings onto the pine cone. Next, attach the googly eyes.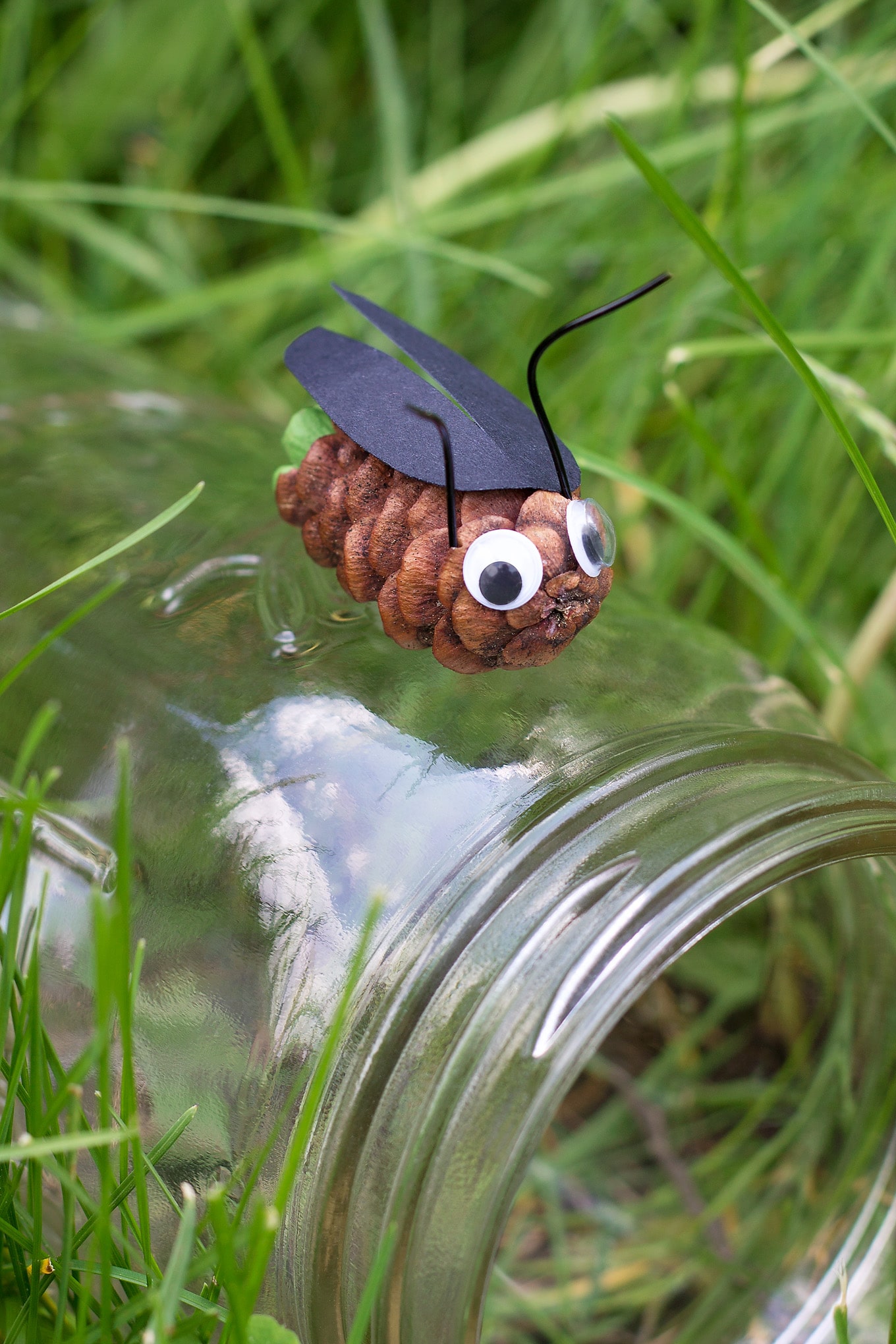 Last, bend a piece of wire around the pine cone to create antennae.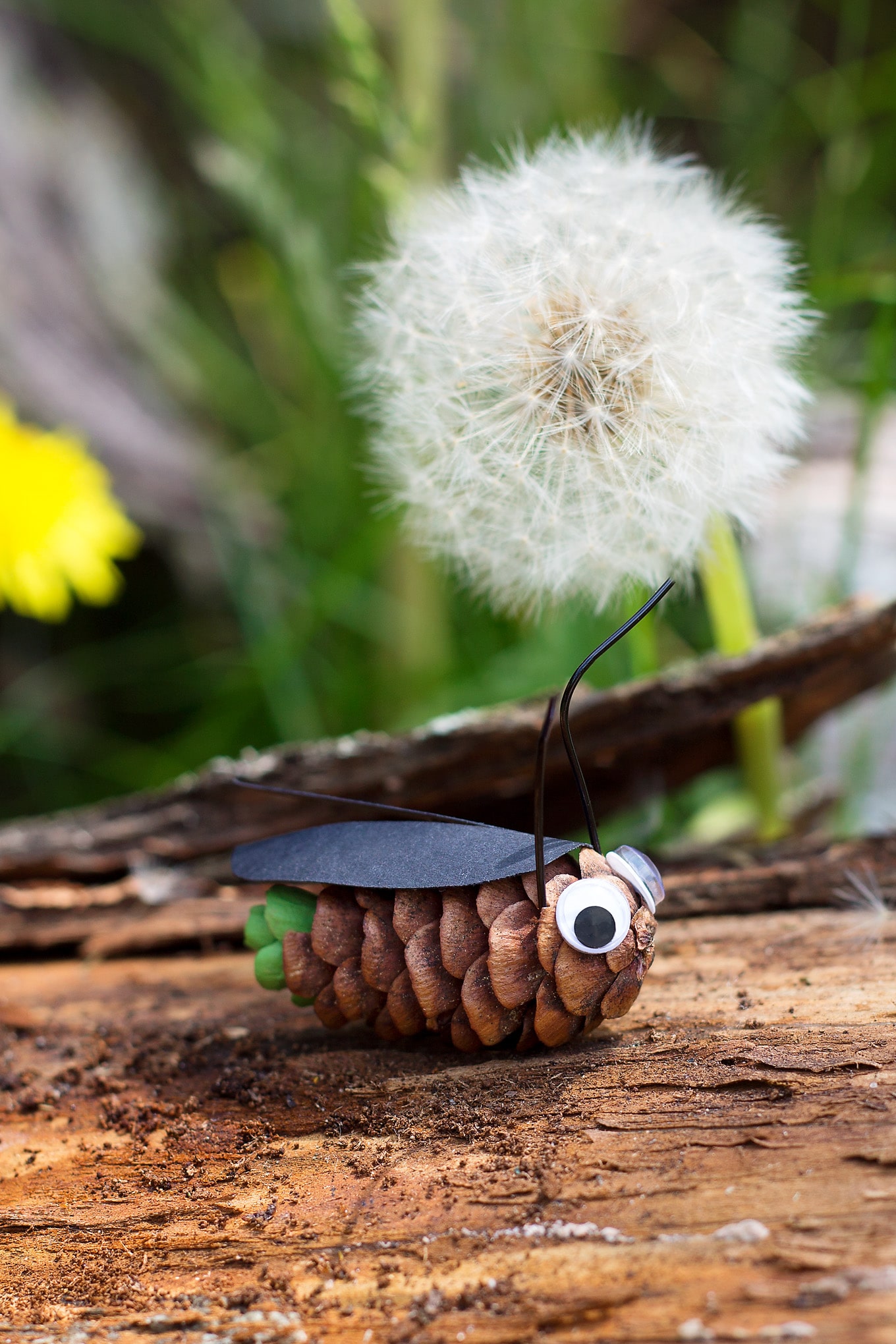 My son played with his pine cone fireflies outside by the log pile. I adore the rustic abode he created with bark.
This post was originally published on www.firefliesandmudpies.com